CHELSEA IN BLOOM
#ChelseaInBloom
Celebrate the start of summer with a visit to Chelsea in Bloom, Chelsea's prestigious annual floral art show and London's largest free-to-attend festival of flowers.
What is
Chelsea in Bloom?
The world class alternative floral art show is back, transforming the streets of Chelsea from 22-28 May, with breathtaking displays made of fresh flowers.
Produced by Cadogan in association with the Royal Horticultural Society (RHS), the annual competition continues to grow year on year, with Chelsea's best retailers, restaurants and hotels adorning themselves with creative designs, competing for the coveted awards.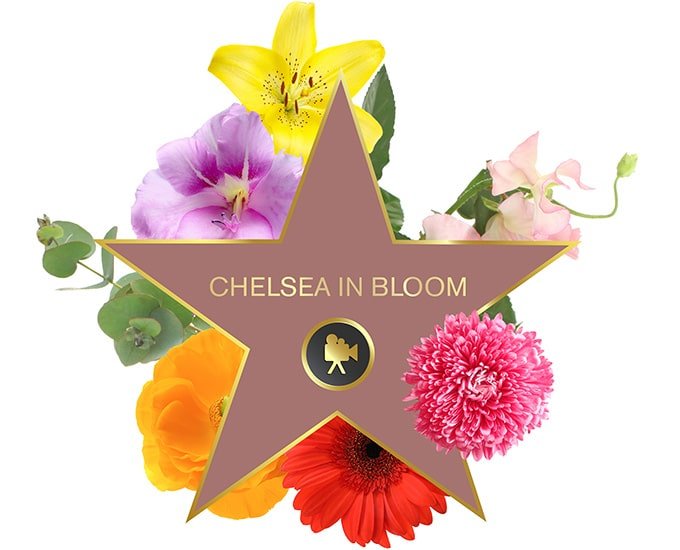 What is this
years theme?
2023's theme is 'Flowers on Film, taking inspiration from the characters and storylines that have graced the big screen, famed cinematic awards and the neighbourhood's silver screen heritage.
'Flowers on Film' promises stunning flora installations celebrating movie icons and all genres of film, creating a magical experience for visitors and locals alike.
How are the
winners chosen?
The competition sees participants showcasing floral displays, each reflecting their own unique interpretation of the theme, with displays judged by an expert panel.
This year's stand-out stars, the 2023 winners of Chelsea in Bloom are:
11 Cadogan Gardens – Best Floral Display
Birley Bakery – Highly Commended
National Army Museum – Innovation Award
Beeboon – People's Champion